⚡️⚡️⚡️Our Kickstarter is now live, link below. Please, please support⚡️⚡️⚡️
👉👉http://kck.st/46aIxu0👈👈

2023 has been an amazing year for us, we hope that we can continue this into 2024 with our biggest album to date. We have played some fantastic shows and festivals up and down the country. We have been back to the hilt by our wolf pack, we have seen the pack continue to grow with new fans discovering our music. We need your help to get this album over the line. 
We started recording our third album in May this year. In the trusted hands of Mark and Sheena at M2 Studios, our third studio album together. Mark and Sheena are incredible to work with and are instrumental to the Big Wolf sound. We have chipped away at the album, self-funding as we go. We have managed to clear about 80% of recording and mastering costs. This album has taken longer than we anticipated and is our biggest to date in terms of songs. It has been some journey. 

This is where we need your help. We need help to finish off paying the recording/mastering costs. We need help paying for artwork, duplication of physical CDs, distribution of the album and most important and full-on PR campaign. There are some huge songs on this album that we are very proud of, and we can't wait for you to hear them all. It has been a heck of a journey to get to this point and we couldn't have done this without your support. 
There are funding tiers with some amazing rewards to go with them. For example, getting to have your name on the album sleeve. We really want to make you a part of what we are doing. It is crazy to think that in 2014 when Mick and I first started the band that we have achieved so much and made some lifelong friends along the way. We really need your help with this album. The album is the second installment of the Rebel's trilogy of albums and are proud of this installment.

So, from us all, thank you for your amazing support so far. We hope that you can support us again and come with us on our Rebel's Journey. 

Love, 
Mick, Jon, Tim, Justin, and Robin  
Big Wolf Band 

PS, huge thank you to Grace Johnson for all the hard work on our Kickstarter.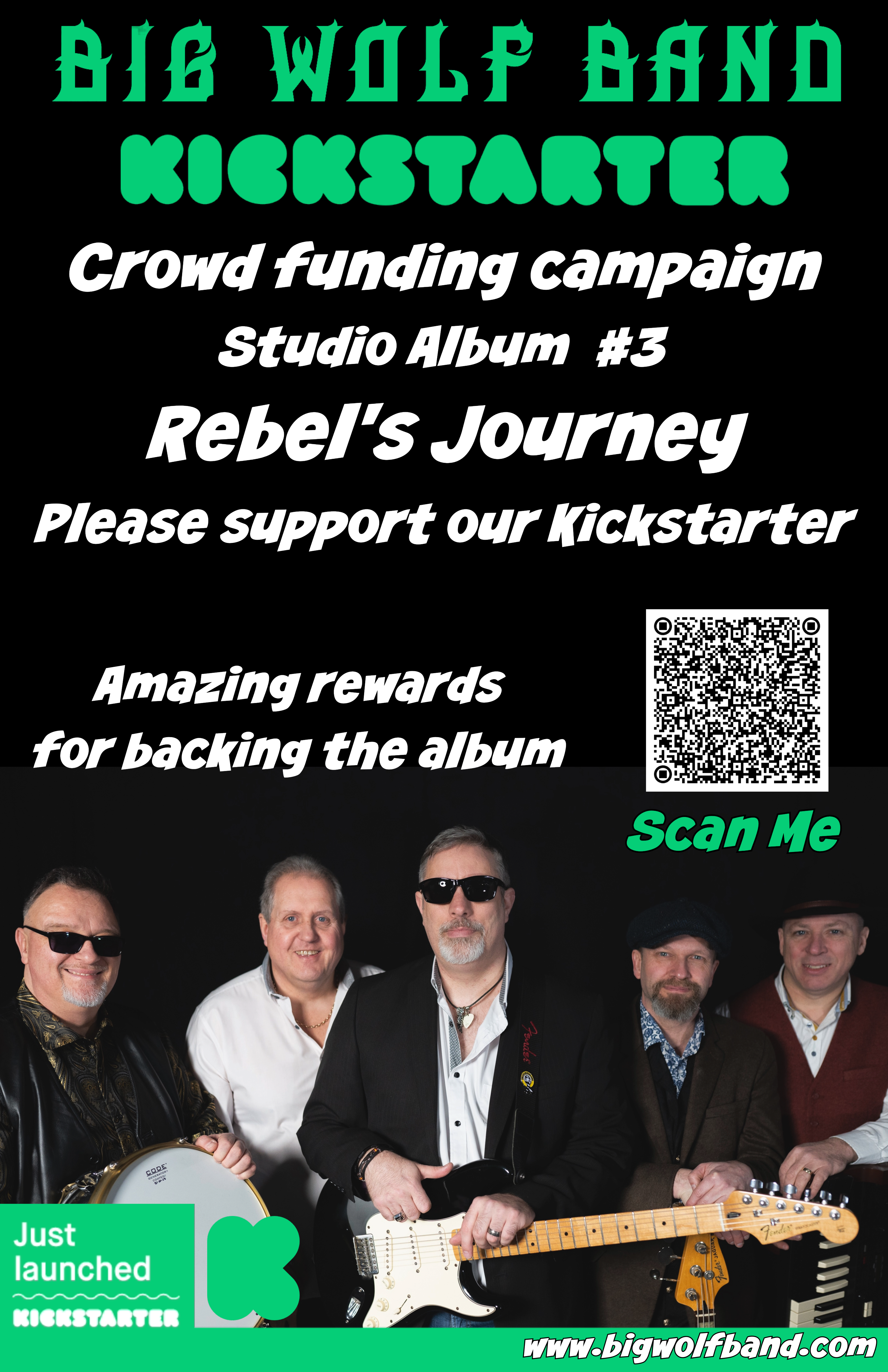 interview with Indiefferential magazine