Formed in Birmingham in 2014, blues rock outfit Big Wolf Band fronted by acclaimed guitarist, vocalist and songwriter Jonathan Earp and Mick Jeynes on bass, continue to go from strength to strength.  With two number 1 Amazon Chart bestselling albums in A Rebel's Story released in 2017 and Be Free (featuring vocals from Zoe Green) released in 2019. Their single "Get Out" which was released in 2022 was brilliantly received and now their new live album Live & Howlin' has been played worldwide and landed the number 3 spot in the prestigious IBBA Charts and continues to bring in amazing reviews.
The Big Wolf Band are one of the UK's best blues rock outfits and continue to generate brilliant reviews and responses from audiences, promoters and music writers.
The albums and singles showcase the brilliant musicianship and song writing talents of Jonathan Earp and as a result have garnered airplay from Paul Jones on his Radio 2 show, Planet Rock, HRH radio, FM radio across Europe, Australia and the USA. A wide range of international podcast and internet radio stations have also enthusiastically embraced Big Wolf Band's songs and are playing them regularly on their shows. The band also has an amazing presence on YouTube. Their songs have been added by enthusiastic lovers of the genre on various playlists and have been listened to millions of times. The tracks Darkest of my Days and If I Ever Loved Another Woman are two tracks which have attracted an incredible amount of excitement and attention on YouTube. This has had a positive effect on the band's official artist channel, Big Wolf Band TV, demonstrating strong month on month growth. 
The band have gathered a very strong following which has not only been generated from their recorded output but also by their dynamic and energy filled live sets. The band have toured extensively across the UK and have supported high profile artists such as Bernie Marsden of Whitesnake, Kirk Fletcher, Elles Bailey, Steve Nimmo, Pat McManus, Chantel McGregor, Erja Lyytinen, Stacey Collins and Climax Blues Band.
2022 was a tremendous year for the band. Big Wolf Band enjoyed playing sold out shows at the award-winning Tuesday Night Music Club in Coulsdon, HRH Blues at the O2 Sheffield Academy and the Temperance Bar in Leamington Spa receiving outstanding reviews. The band were also finalists at the 2022 UK Blues Challenge event in Weston Super Mare where they went down a storm with organisers and fans alike. The band also continued to impress at many other events and venues during the year including the Darlington R & B Club, Buxton Blues Festival and Edinburgh Blues Club.
The start of 2023 has been unbelievable, nominated in the final 5 for UK Blues Band Of The Year.  The nomination has reinforced the growing reputation of the band. Their live album which was released on the 16th March has attracted recognition from reviewers and radio presenters alike with one reviewer stating "This is not simply one of the great live albums of 2023, it is one of the great blues rock live albums PERIOD" – Ben Vee www.benveeblues.com. The release of Live & Howlin' has coincided with a spike in the bands online analytics with views across their social media increasing exponentially which has resulted in nearly 60k views across YouTube in the last 28 days. This also coincided with a YouTube show presenter mentioning the band to Eric Clapton during an interview with the legend.
The band are proudly endorsed by the high-profile companies Blackstar Amps, Roland, Boss, Code Drum Heads, Pellwood Drum Sticks and Matrix Amplification.
The Big Wolf Band live shows incorporate hard edged blues rock with dynamic highs, lows and a high energy filled set that incorporates everything you want to see from a live band. Big Wolf Band has wowed audiences, festivals and promoters up and down the country. The Big Wolf Band are all set to record their 3rd studio album during June for release later this year with the working title of A Rebels Journey and the band are committed to continue raising the bar and are looking forward to the rest of 2023 and beyond. 
Band Line up
Guitar and Vocals - Jonathan Earp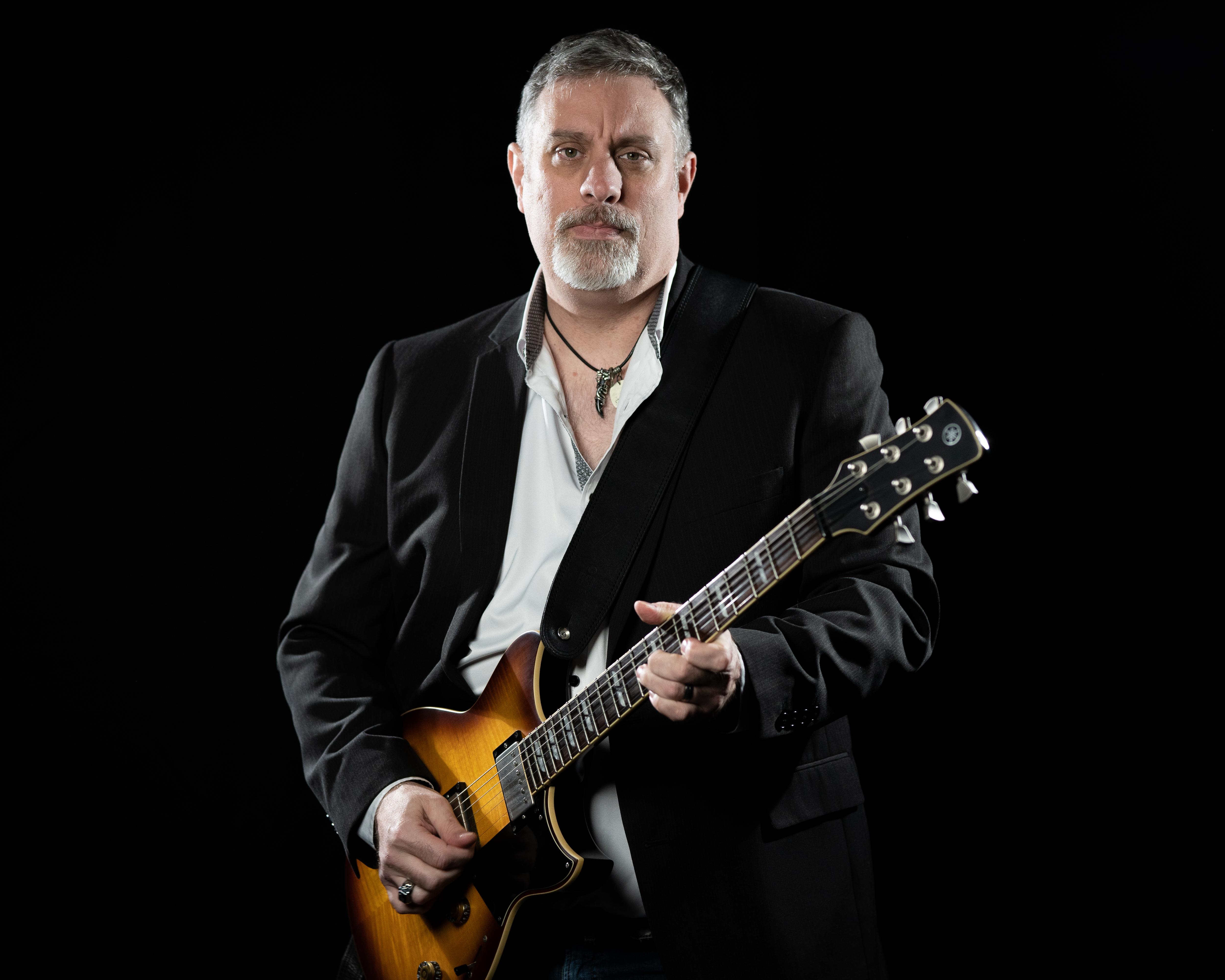 Bass Guitar - Mick Jeynes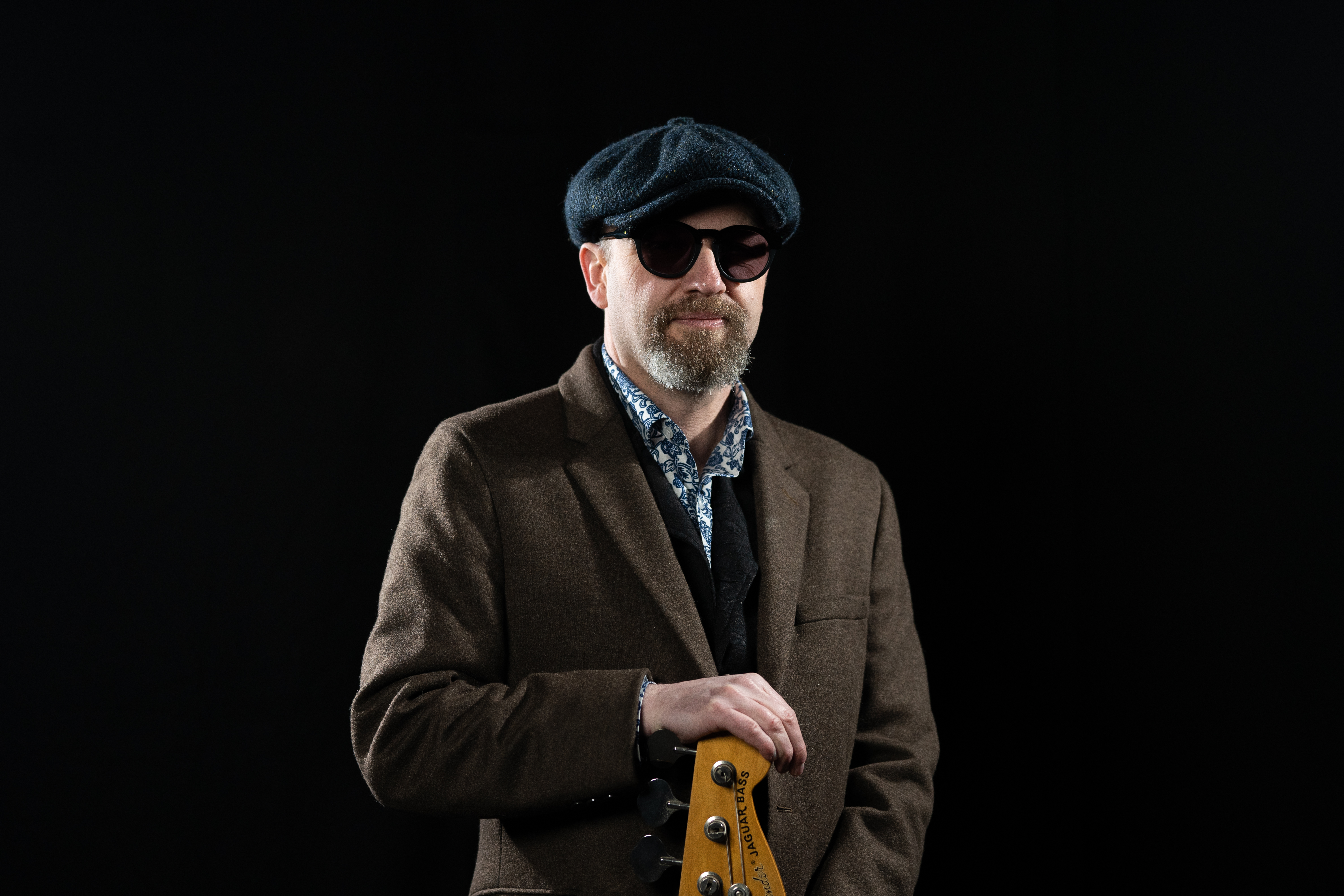 Keys - Robin Fox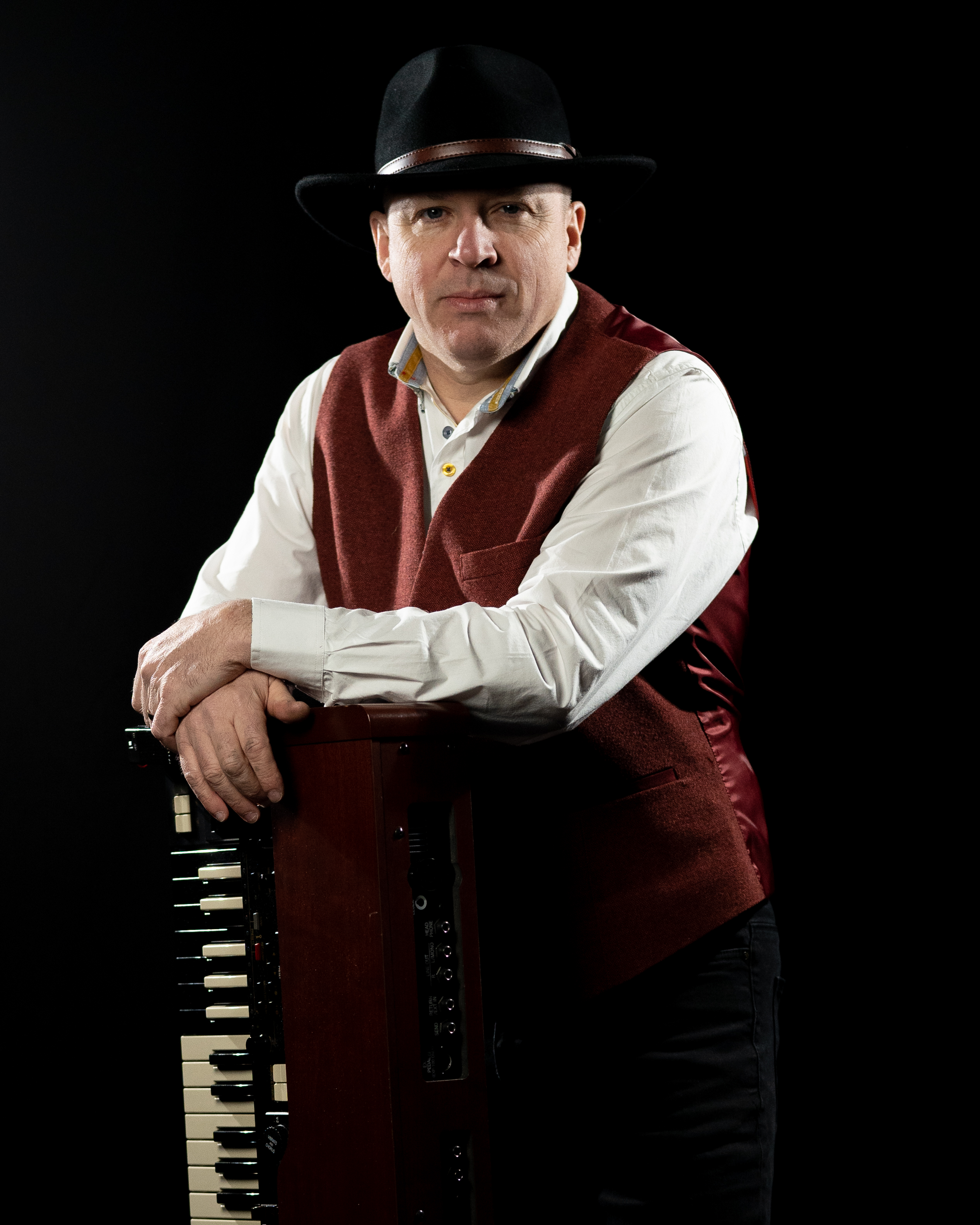 Drums - Tim Jones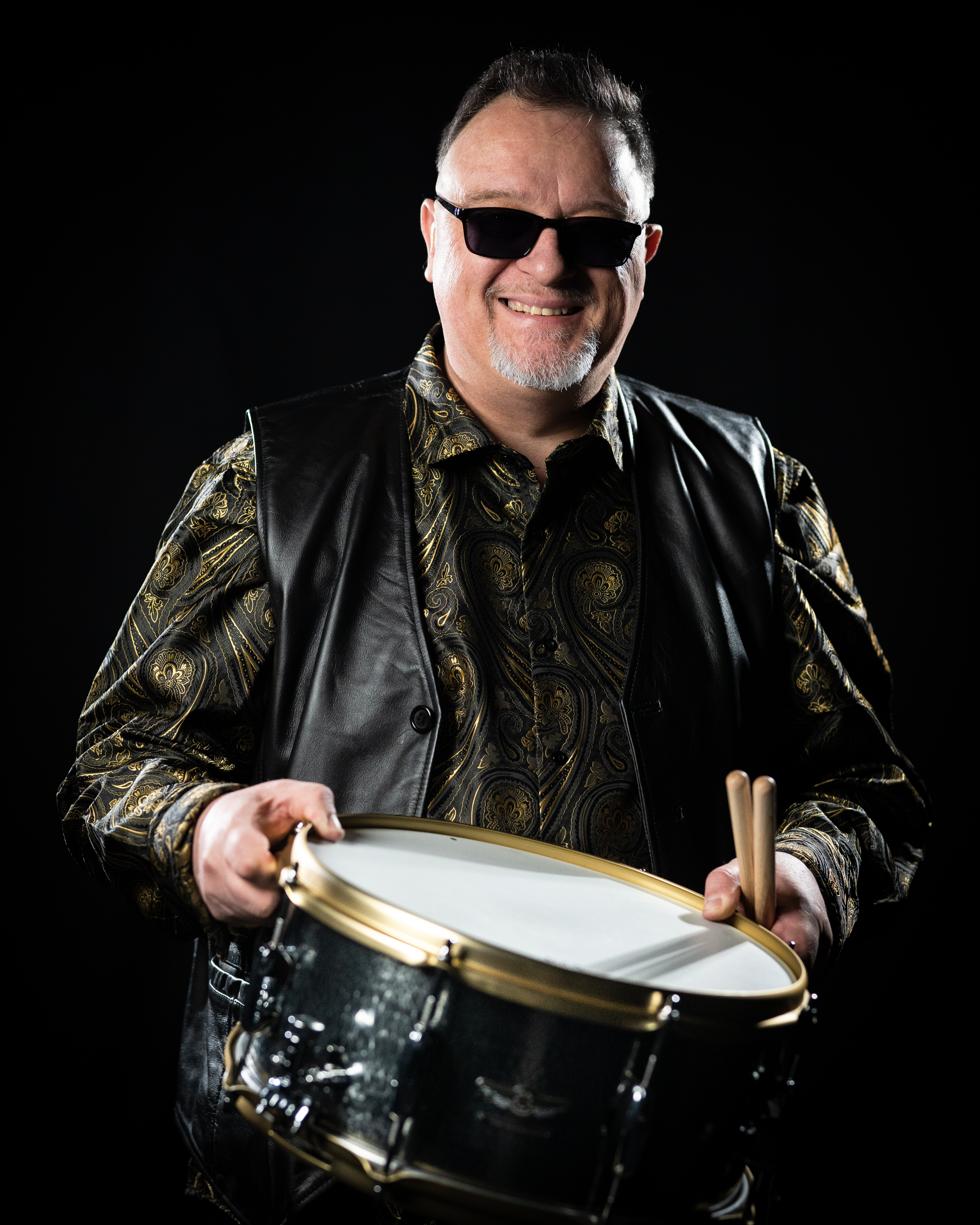 Rhythm Guitar and Vocals - Justin Johnson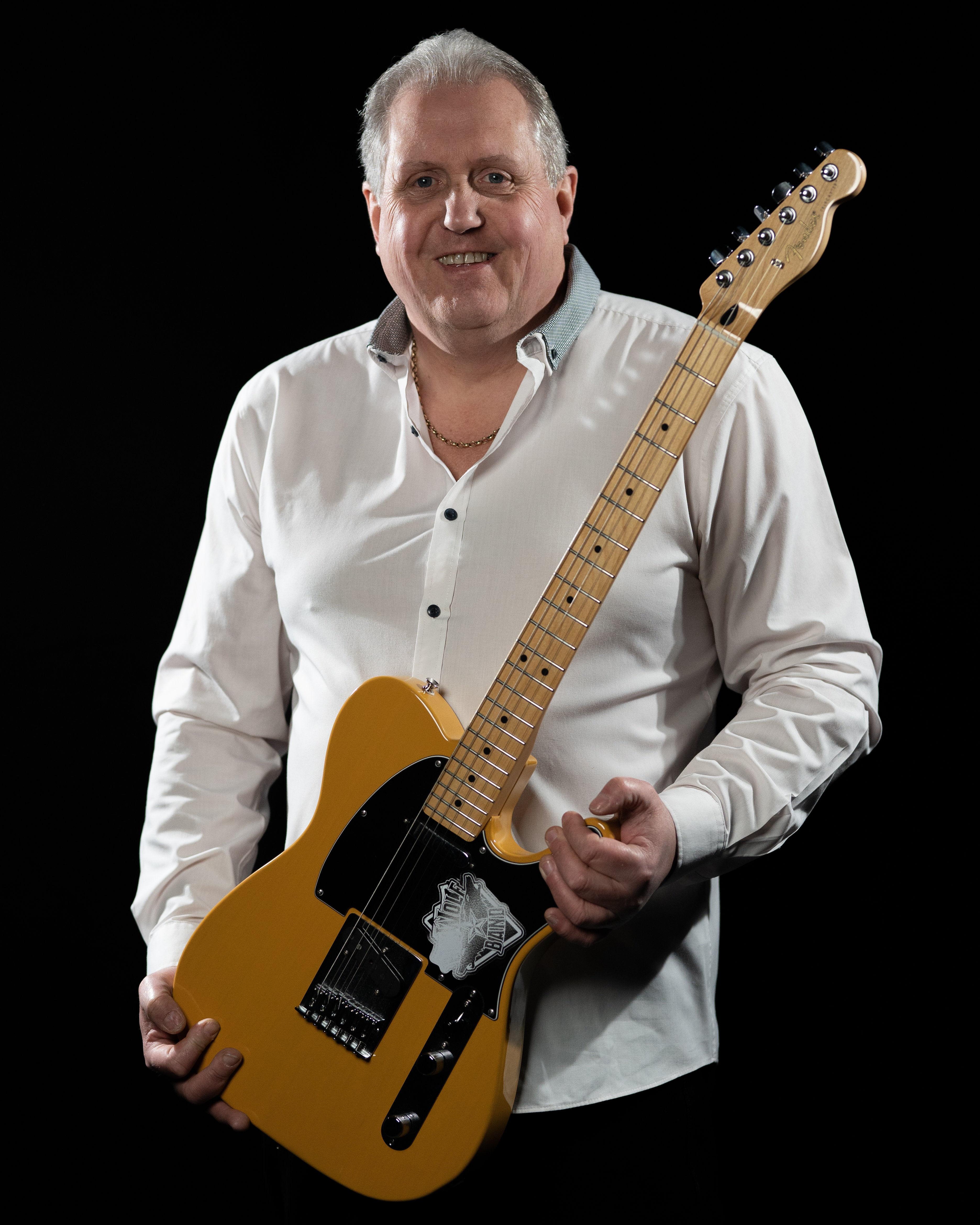 Richard Bell Photography Copyright 2023
(Please credit if used and do not change or crop without permission)
Discography    
Live & Howlin' - Live Album - 2023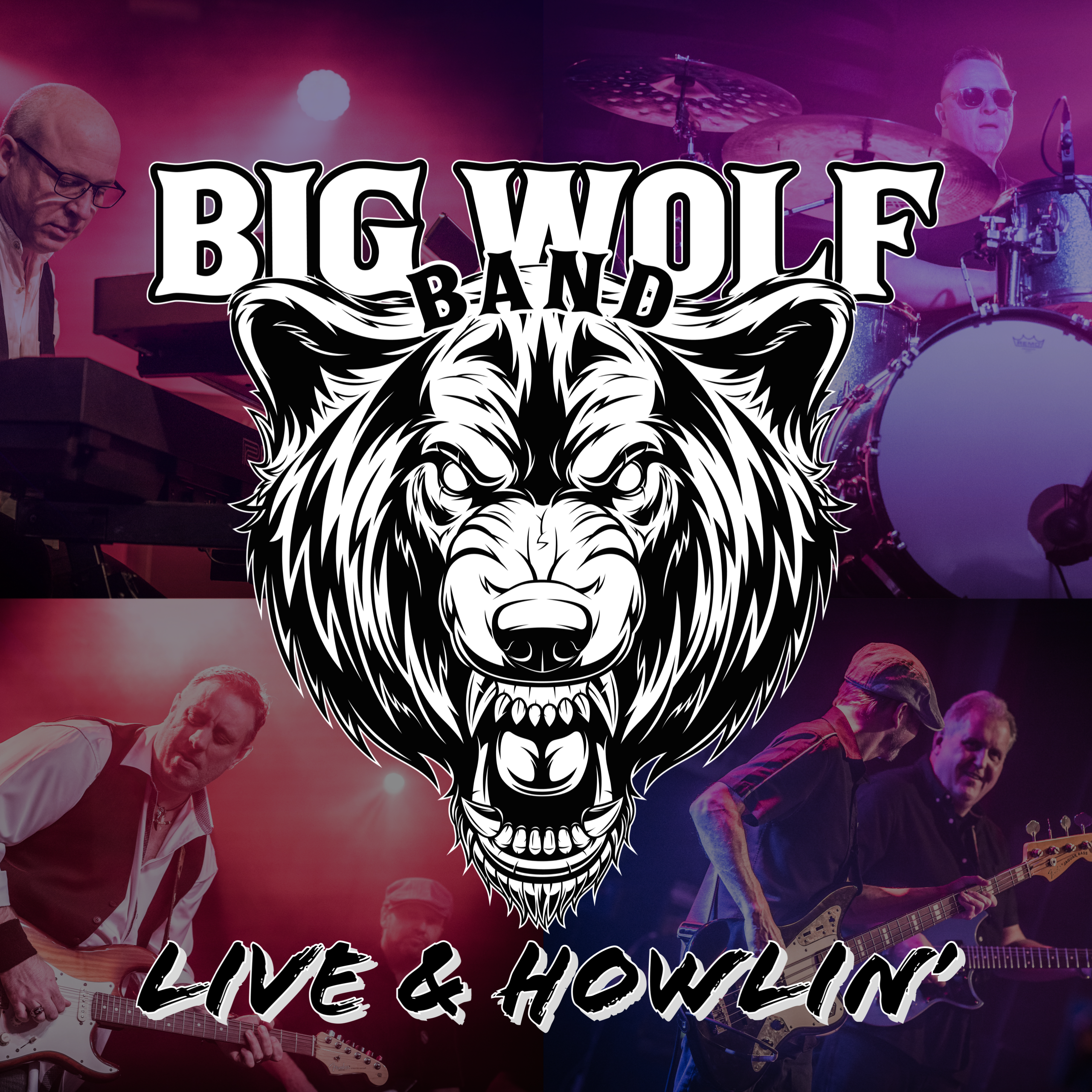 Number 3 UK Independent Blues Broadcaster Association Charts for March
3 Months in the IBBA Top 40
Worldwide Radio Play (FM and internet)
Host of Top Reviews
Get Out - Single - 2022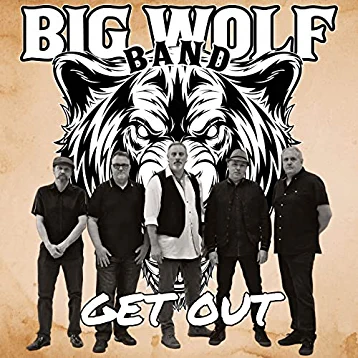 Number 2 Amazon Best Selling Blues Album
Number 1 Amazon Hot New Release
Number 3 iTunes UK Blues Chart
Number 1 Valley FM Radio Weekly Charts (Australia) 
International Radio Play
HRH Radio Play
USA Radio Play
Be Free – Album – 2019 Ft Zoe Green(vocals)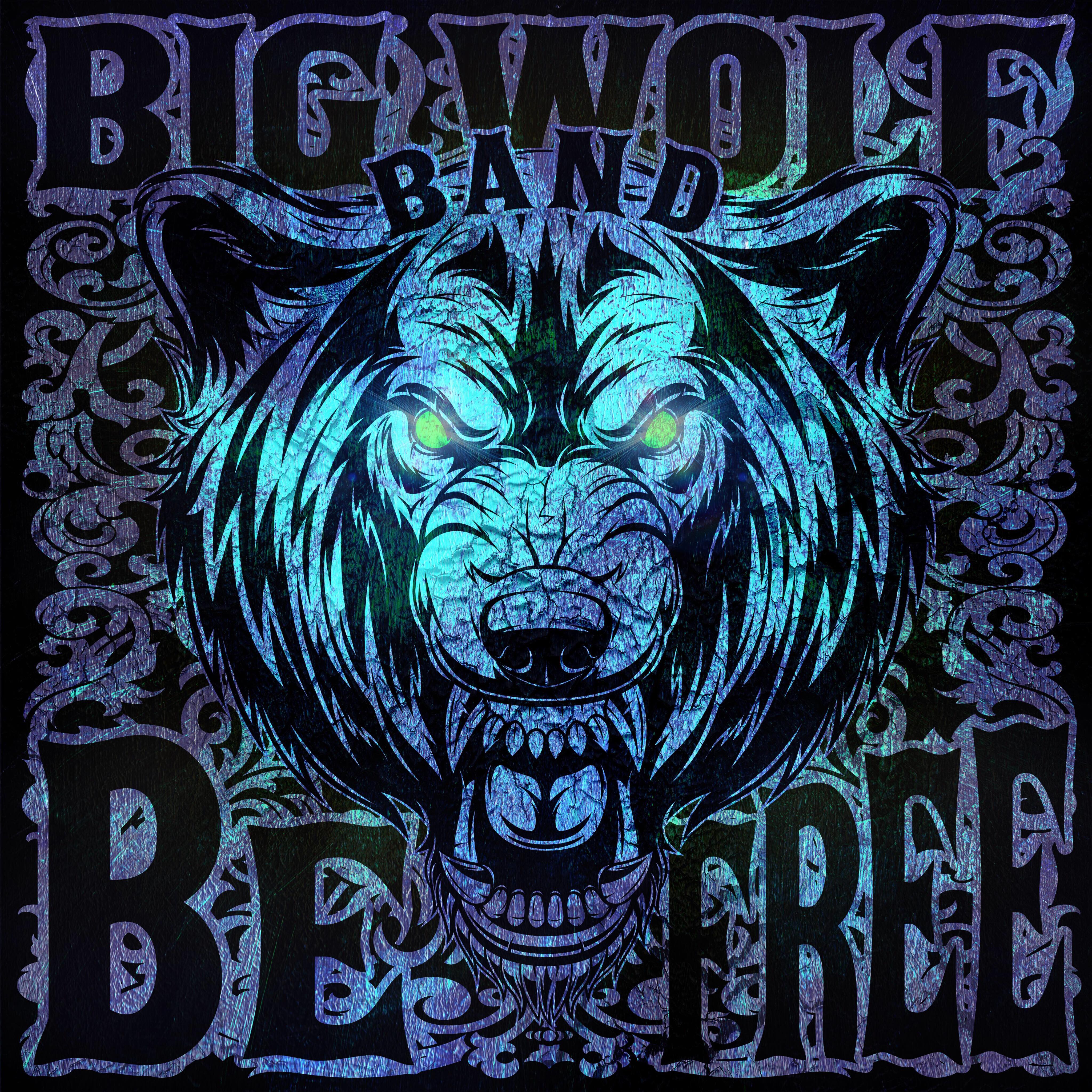 Number 1 Amazon Best Selling Blues Album
Number 1 Amazon Hot New Release
Number 8 iTunes UK Blues Chart
Number 7 IBBA Blues Radio Chart
Number 1 Valley FM Radio Weekly Charts x2 (Australia) 
Played on Planet Rock Radio
International Radio Play
HRH Radio Play
USA Radio Play
International Album Reviews
A Rebel's Story - Album - 2017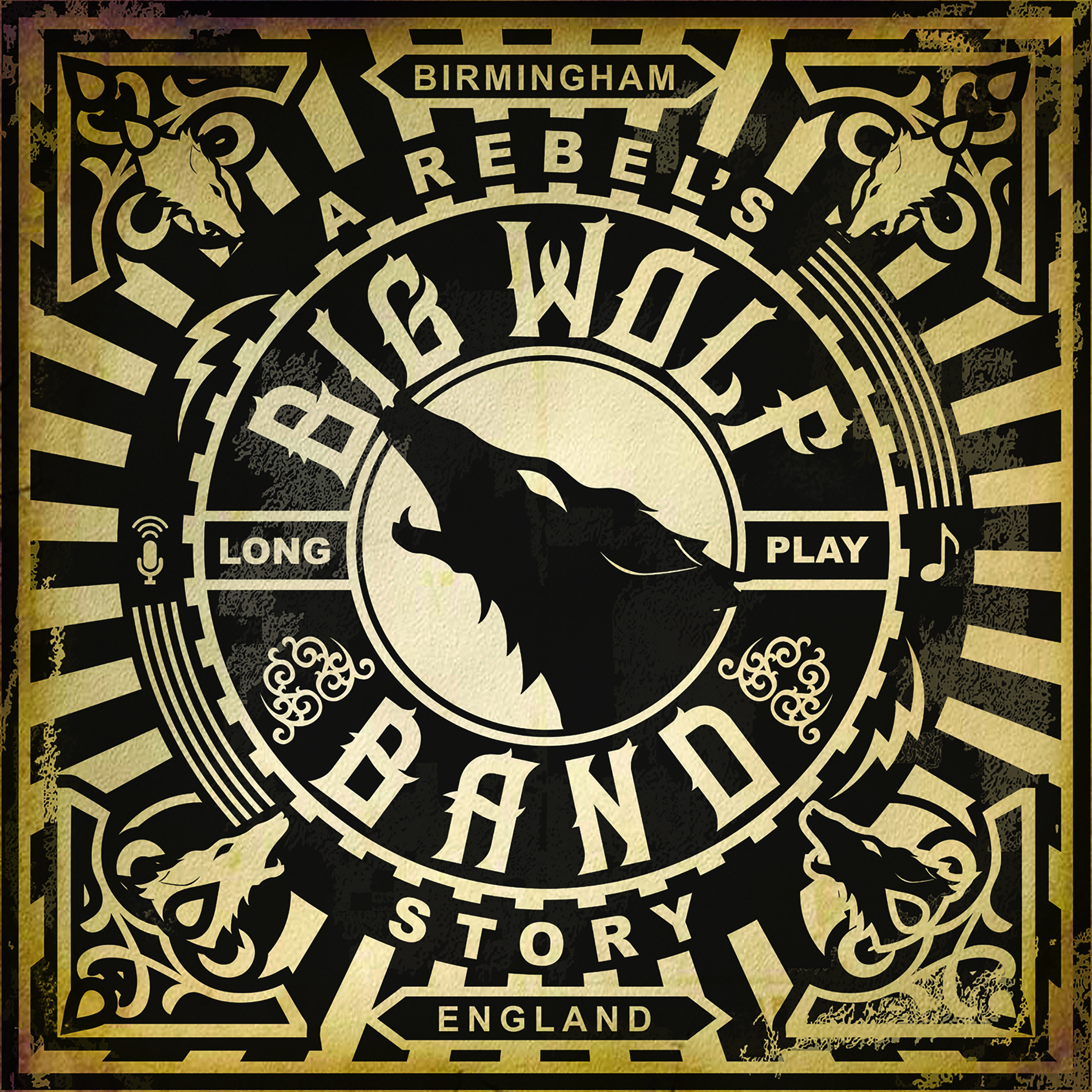 Number 1 Best Selling Blues Album Amazon Blues Album Chart
Number 1 Hot New Releases 2017  
iTunes Top 20 Blues Chart
Top 20 Pick's for best album in 2017 BluesMusicFan.com
Top 40 Most Played Artists 2017 IBBA  
Played on Paul Jones BBC Radio 2 Show
Number 5 IBBA Blues Radio Chart
IBBA Presenters Picks of the Month June 17
Radio 501 Netherlands Album of the Month
Brum Radio Album of the Week
International Radio Play
Played on Planet Rock
Over 1 Million YouTube Plays
Stop Right Now - Single - 2016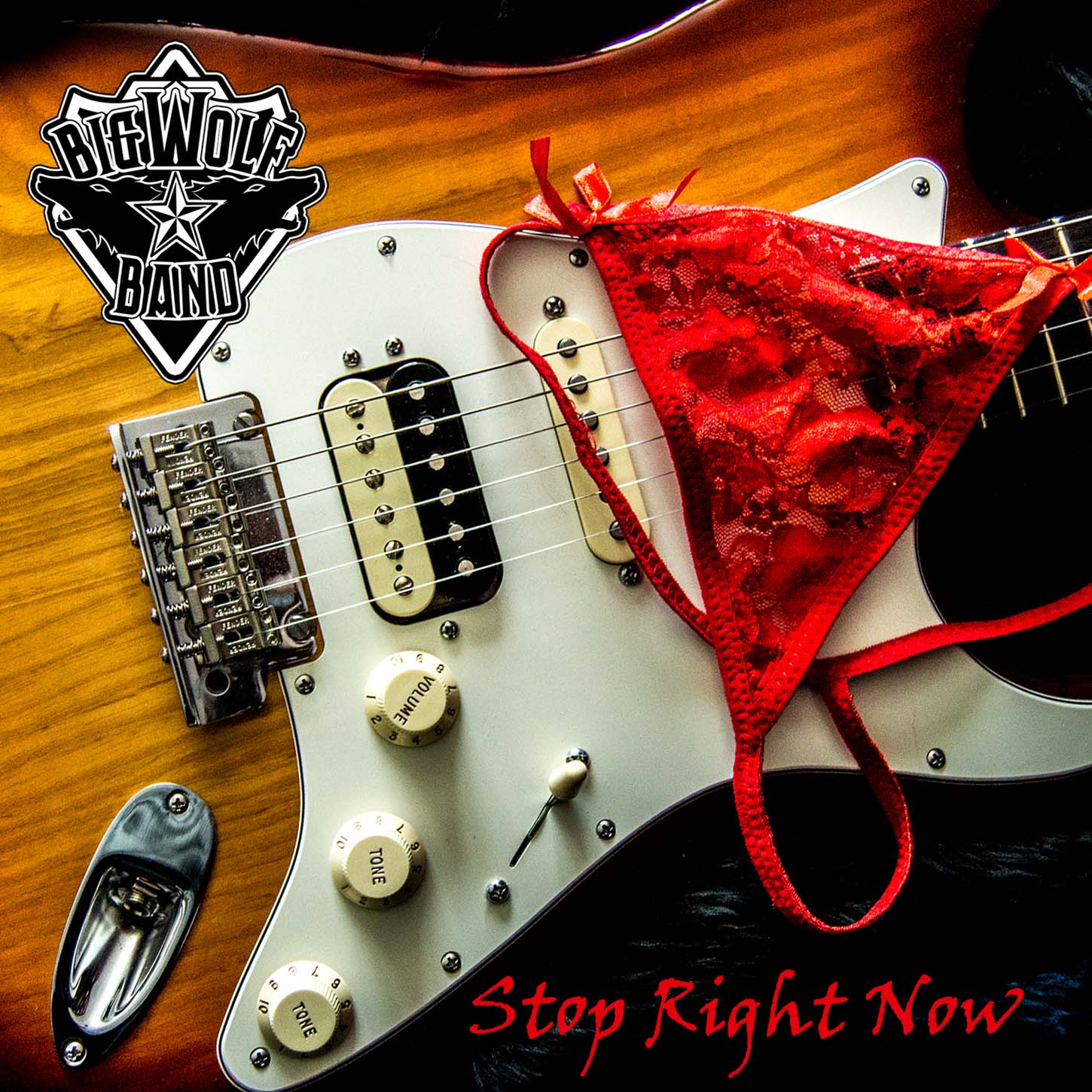 Number 1 Best Selling Blues Single Amazon Blues Chart
Number 1 Hot New Release  
iTunes Top 20 Blues Chart
International Radio Play
Depression Blues - Single - 2015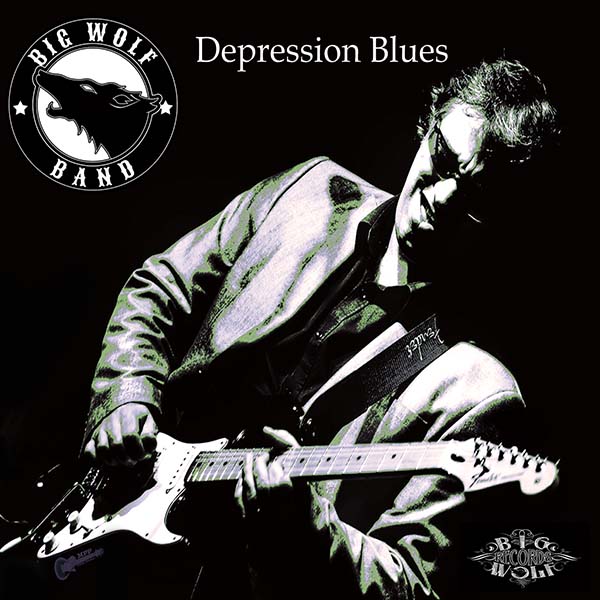 Number 1 Best Selling Blues Single Amazon Blues Chart  
Number 1 Hot New Release 2015
 iTunes Top 20 Blues Chart
International Radio Play
BBC Radio Play
Social Media
www.facebook.com/thebwb
www.twitter.com/bigwolfband
www.instagram.com/bigwolfofficial
YouTube @Big Wolf Band Official
For booking and all other enquires please contact our volunteer management team
Pete and Gwyn Bispham
pete@bigwolfband.com